At Dreamlover Waterbed World, we are very pedantic when it comes to our products. We are meticulous in our craftsmanship and we pride ourselves on our completed works. When it comes to our customers, we want them to have nothing but the best.
We have been designing, crafting, iterating and fine tuning our production for over 30 years. In that time we have listened to our customer needs everyday, and strived for perfection in each and every piece we make.
With over 30 years experience, you can be assured that your bed and bedroom furniture are of the highest quality. We have a selection of stains and finishes below which you might like. If you have existing furniture and would like your new bed to match perfectly, we can do that too. In this case, a sample of the existing colour would be most beneficial. If there are bedside tables for example, with the colour that you want your bed to be finished in, perhaps the front of one of the draws can be used to ensure we match it perfectly.
Waterbeds don't have to stained or painted. You might like to have a fabric base with matching sides. (below)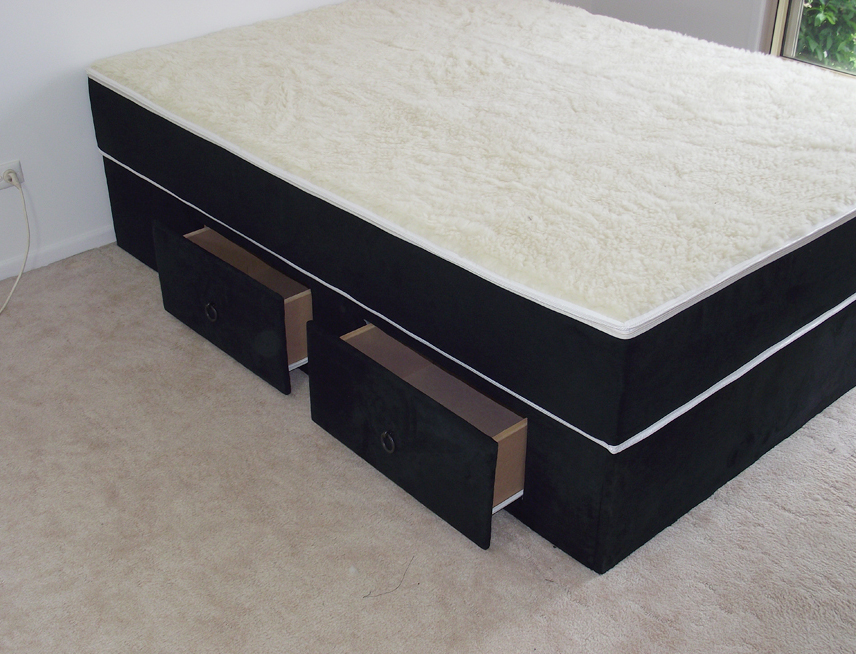 The possibilities are endless, and the best part is, is that we absolutely love a challenge. Nothing is too hard for our customers.
What can we design for you?
Below are some of finishes. Please be aware that because of the difference in screen technologies, the colors shown below can often appear a little different from the real thing. If you have any doubts, then please come into our showroom where you can see and feel the different materials and finishes to ensure you get your perfect bed.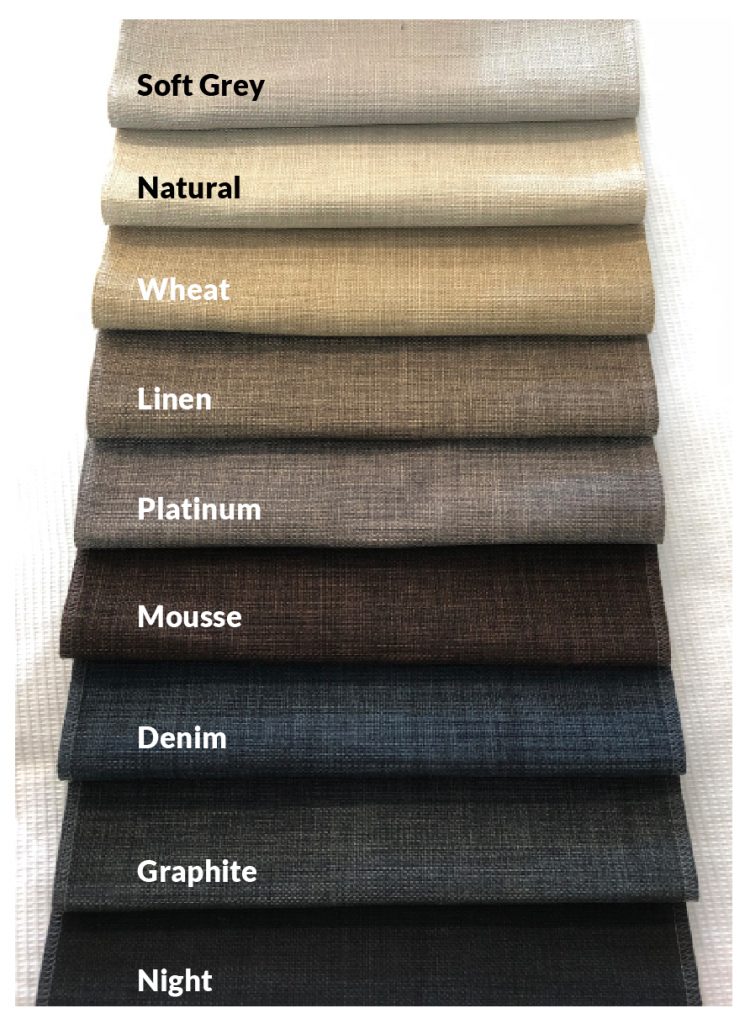 Below are some examples of stains that we can do. This is just a small selection of the colour possibilities that are possible. We can also match existing colours perfectly if we have an example of it, ie. the fascia of a draw from a bedside table.
We take great pride in our spraying, and carefully prepare all the materials and take the time to do it right. Then we sand back, and do it again. And again. And again ….. until it is perfect.